The Unlikely Success of a Copy Paste Developer
A hilarious, true-to-life story about an unlikely developer who becomes a celebrity instead of voiding customer support.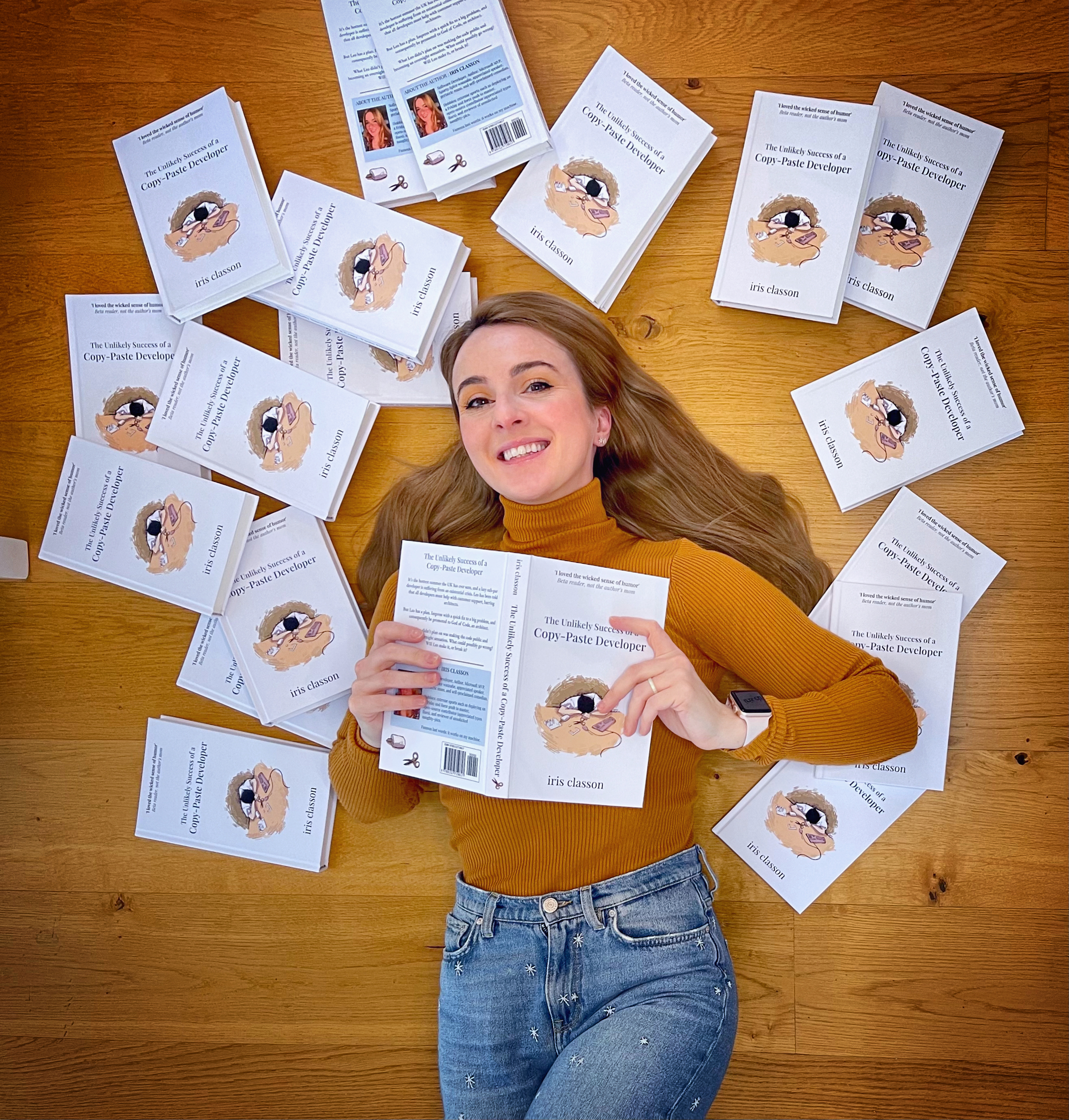 By now you might have heard about my latest book, The Unlikely Success of a Copy-Paste Developer. A humorous take on life as a software developer, as seen through the eyes of Leo- a sub-par consultant that will do anything to avoid helping support. Even if that means becoming an architect. Instead, the solitudinarian and self-proclaimed introvert finds overnight fame after accidentally making some code available to the public.
The book has taken me two years, two babies and one pregnancy to write, and I think it turned out alright. I had fun writing it and collecting stories from friends and colleagues and baking those in the book. 90% of the stories/incidents/references are based on real-life stories, as well as some characters. If you are curious about a particular stories/incidents/references contact me and I'll tell you more about it. I'm contemplating writing a special edition version of the book with all that extra information, but it'll double the size of the book and right now I just want to break even hah!
I published the book myself, for a variety of reasons (I'll cover those in a sperate post), but I've used a professional developmental editor, Cassie Jeans, professional beta readers, illustrator and so on. I've reviewed the book eight times and rewritten it three times and consequently I'm confident the quality is on par with other professional novels.
You can hear a taster on Acast or Spotify. Unfortunately, I can't afford an audio version yet, but once I make 500 sales, I'll hire a voice actor/narrator.
You can find the book the following places, in the following formats:
Ebook:
LeanPub (ePub, mobi and PDF). LeanPub pays the most :D
Print - Hardcover and paperback
Currently available on all Amazon marketplaces (that sells books) and through me.
Amazon item number is: 9152719790 https://www.amazon.[your marketplace]/dp/9152719790
Examples: https://amazon.com/dp/9152719790
https://amazon.de/dp/9152719790
https://amazon.fr/dp/9152719790
https://amazon.it/dp/9152719790
https://amazon.es/dp/9152719790
If you live in Sweden, or the EU, and prefer to purchase directly from me (with a personal greeting) send an email to book@irisclasson.com. The hardcover and paperback cost is approximately 15% and 6% cheaper than the Amazon listing price. Postage is somewhat the same. Payment options: PayPal, Swish and invoice.
Soon also available the following places:
Kindle. The only reason it's not there yet is because LeanPub is my favorite ebook platform.
Adlibris, Booktopia, Barnes and Nobles, libraries in the USA and Sweden
Comments
---
Last modified on 2022-02-11