Microsoft Learn Live Azure, Feature Flags and ASP NET Core Microservices apps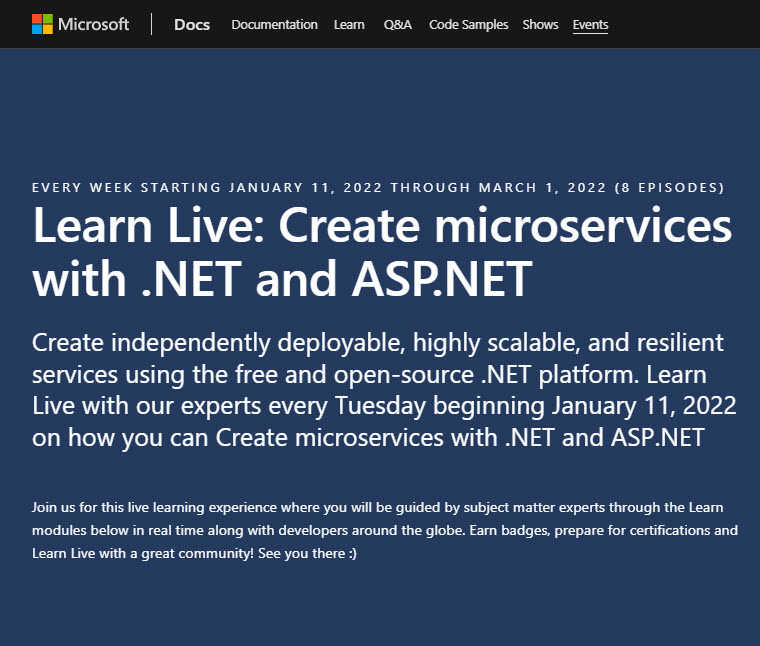 Just a short blog post to share with you that I'll be moderating a Microsoft Learn Live session on the 8th of February.
If you haven't worked with Azure App Configuration but are curious, then this session is a perfect opportunity to learn more about the service and how to use it with feature flags. You'll find me on the various social channels such as YouTube, Twitch, Twitter and Learn Live TV where I'll be monitoring the chats and answer your questions.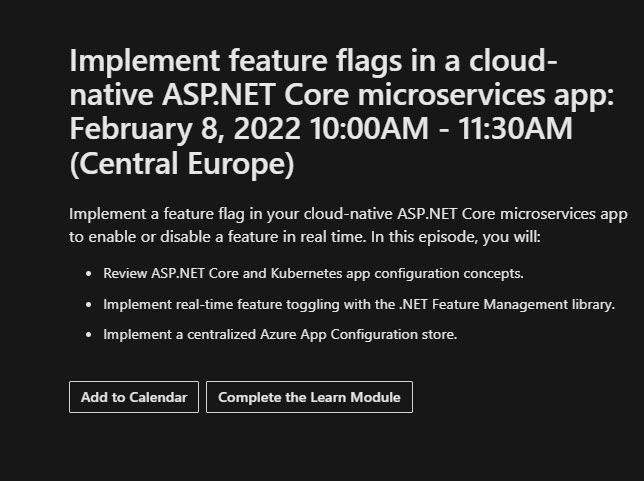 Hope to see you there!
Comments
---
Last modified on 2022-02-07