It was my dad that convinced me to start my web server again, and enable the social media accounts that hadn't been deleted during the mandatory (?) 30 day wait. I actually had no idea that he was reading my blog, but somewhere between the many code snippets, tutorials and videos I had shared my journey from my first 'Hello World!' to the last post written a few hours before I was rushed to the hospital and radio silence followed before all my accounts were removed.
For days I've thought about what to write and how to write it knowing well that every word, sentence and post would be criticized and be around forever- caught and cached. However, this post is for you, a person that wondered, worried, cared, then or now. I was aware of the many tweets, skypes, calls and emails once I regained consciousness, my parents told me. I wanted to reply to you, but I just couldn't. I needed to be forgotten, and fight on my own.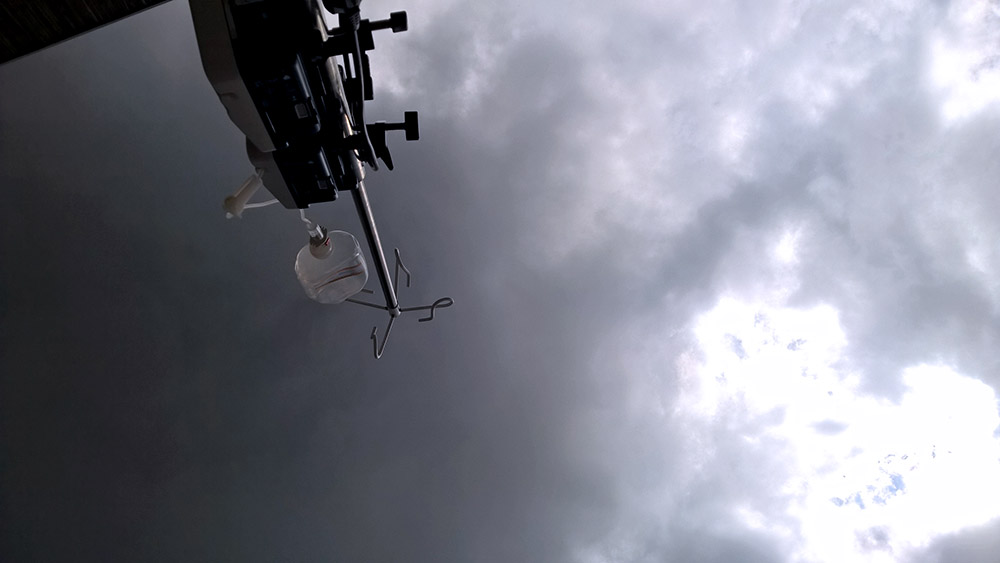 Lying on my back outside, trying to grab a few rays of sun before the storm rolls in. Accompanied by my wheely friend Mr. IV
It hadn't been a secret that my health had declined over the last year or so, and endless visits, rays and blood tests later I wasn't any closer to knowing what was going on. Besides the physical problems it was slowly peeling away what I had built up and so carefully layered. Composure, happiness, faith, me. It's such a slow process you hardly even notice, only when it's too late you realize you don't know the person looking back at you in the mirror. 95 pounds, tired beyond belief, empty and weak. If I'm not me, then who resides in this body? And where did I go? I had always thought I would know when I was working on a depression, but the physical problems masked it so well, and denial is such a convenience.
Things started falling apart, and I know I changed and you probably noticed and even tried to warn me or reach out early on. Jobs ended, sessions turned bad, builds broke, economy went red, always late, always tired. I couldn't keep it together. I was raw, layers peeled. Not much was needed to dent it, or break it. But then 'much' happened. Not 'little', but much.
I broke, mind and body. But my body breaking first is what saved my life. Not really drinking, never taken any drugs, not on any meds or herbal remedies, had my hep vaccines on regular basis, liver failure was never on my mind. The doctor had once mentioned that the liver tests were a bit of, and he had to retake them. I was scheduled to take do so a few weeks later but never made it, instead a week later rushed to the hospital unconscious with a failing liver.

A failing liver will give you pretty legs like this, lovely swollen, impressive poor wound heeling and coagulation, itchiness that drives you insane and more.
Over the week I was hospitalized the aspartate aminotransferase (ASA) shot from 600 to 5000, and all the other values followed. I was on monitored IV 24/7, and blood samples taken 4-5 at the time 3 times a day. Every day they said it should get better tomorrow, only to get surprised that the values got worse. At this point a liver transplant was a very real possibility, and I discussed with a dietitian having a gastrojejunal feeding tube* inserted if my weight didn't improve since my BMI was 16.8.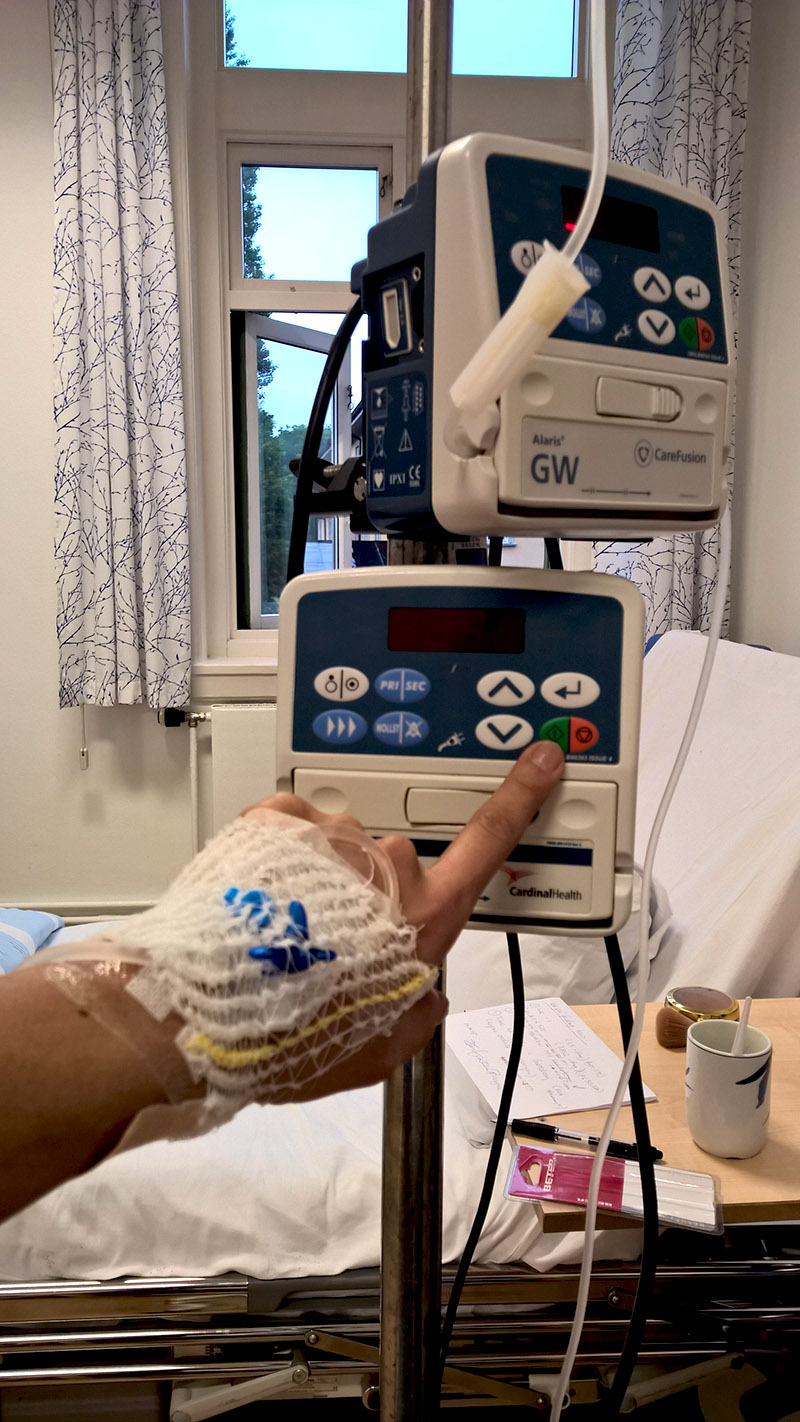 After the machine failed and triggered the alarm for the tenth time in a row I 'hacked' it and was able to re-wire to the second one, restart or pause. Who made this system? Buggy as hell.
A phycologist and psychologist team (I had interestingly enough only female nurses and doctors besides a male paramedic nurse) would come and visit daily, but I refused any medication at any level worried about it masking symptoms or possibly worsen the state of my inflamed liver. I force fed myself, drinking those awful energy dense drinks I had so easily served geriatric patients five years earlier when I was working as a dietitian myself. Dad flew over (my grandmother suffered some heart problems during this period and mum had to go to Romania, and I refused to let her fly home). We walked, talked, and I picked flowers. And he convinced me to try to eat a pulled pork hamburger.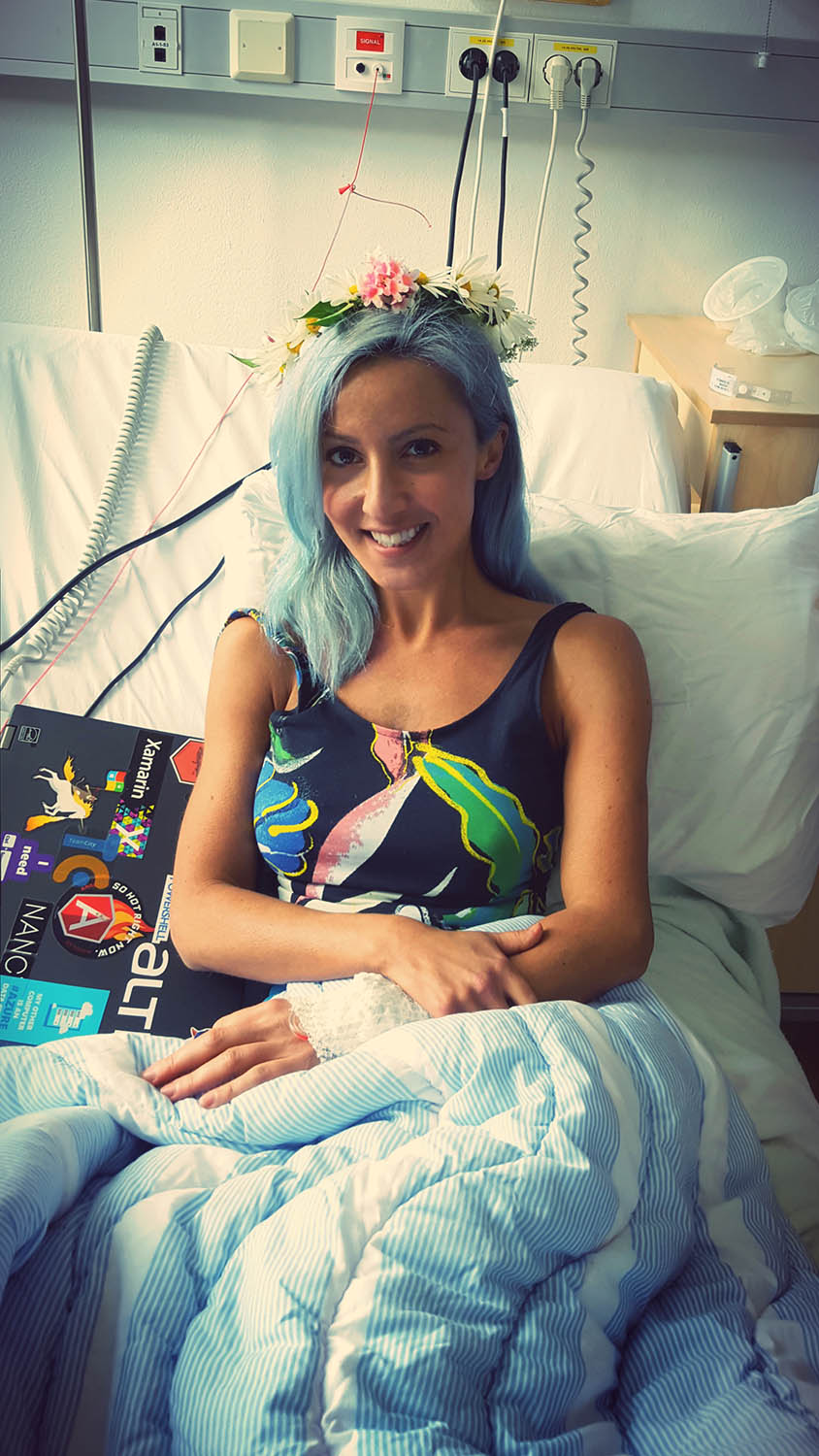 Dad wanted a pretty picture so he could send some evidence to convince mum not to head home and stay and take care of her mum in Romania. Notice what I was spooning at night :)
I don't know how, but somehow I slowly recovered enough to be an out-patient and therefore head home to Sweden. I signed myself out of the hospital against recommendations, knowing that I would be able to eat and sleep better at home and promising to get blood tests done first thing in the morning at the hospital. At this point I was able to stay awake a few hours at the time and walk longer distances unassisted so I decided this was the right thing for me to do and that I could make the journey home by buss. That Thursday evening at 8PM I took the buss home, and endured a sleepless night questioning my decision.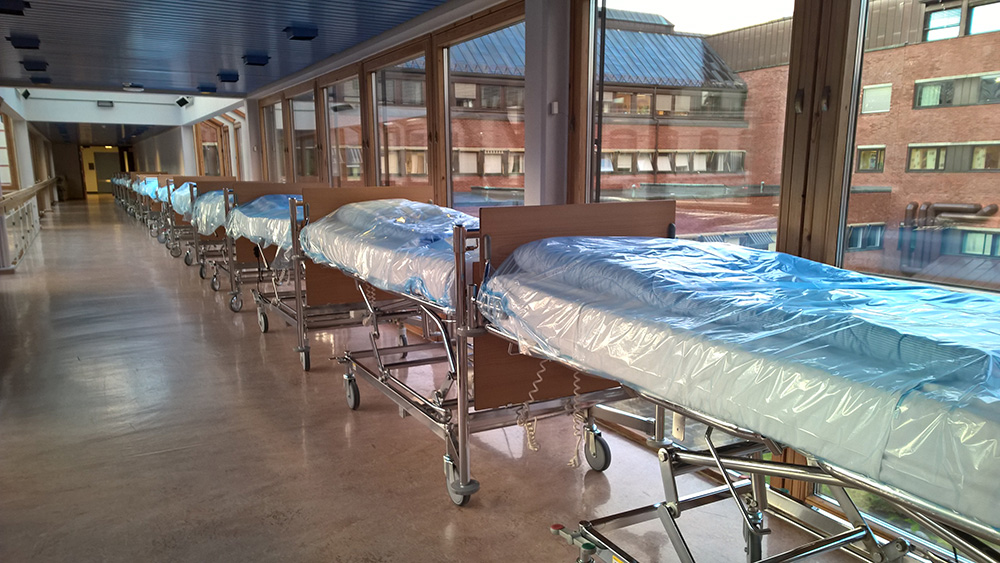 The hospital was amazing, and fantastic staff. But hospitals still creep me out and I can't stand the smell. This hallway gave me the creeps (beds made for new arrivals- everybody had a room)
First thing in the morning two of my bosses/line manager knocked on my door and we had a longer conversation. Stupidly enough I agreed to work, and deliver my deliverables over the next few days. I couldn't code, stay awake, eat, or stop crying and intermittently vomiting. Blood tests on the Monday, I still hadn't been able to work. What can be classified as a full on mental breakdown occurred in the doctor's office at the mention of liver transplant (not that one was needed, just that if my values turned that would be our next aim). My first thought was 'how on earth am I going to be able to deploy?' and then I suddenly realized how messed up my thinking was. My escapism,- work. Using and abusing my passion for coding to avoid thinking and feeling. He had not expected such a show when a baby blue haired girl in a white summer dress and heels came in sipping on a meal replacement drink. I left with a few weeks of work to recover (he wanted me to take a month or more, I said let's start with two weeks) and an appointment to see my doctor for pancreatic tests and checking my blood clotting factors (which were improving but still a problem), feeding tube discussions but most important to finally consider options to manage my depression.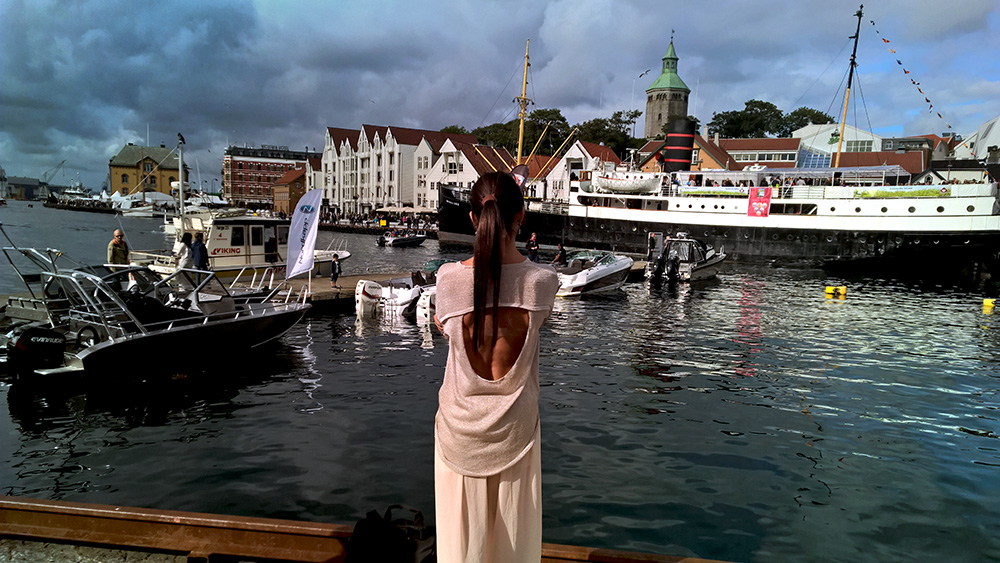 Recovering. A weekend visit to my parents in Stavanger (Norway). I got to spend some much needed time with two of the people I love the most in the whole world (my sister is of course one of those)- mum and dad. Stavanger is perfect for relaxing, beautiful and pretty much nothing to do there on weekends since everything shuts down.
Since then I've taken time to recover, and come to terms with the fact that I need to find myself, and treat her better. I've also had to come to terms with becoming unemployed. Still being under my work probation period my absence and lack of delivery the last few months meant they had no choice but to let me go as my skills could not be evaluated for long term employment and Swedish laws do not allow probation periods to be extended.
But.
Let's end this sad story.
It's in reality a happy story in disguise.
My values are within normal range, I'm eating on regular basis and I have even gained a tiny bit of weight, the majority of the symptoms I have had for almost a year have virtually been non-existing since the values went down. I've been hired for two large projects for the club and restaurant industry in a few weeks, and I've finally signed up for Math C & D, Physics I & II – a step in the direction of getting a grad degree as an engineer (slowly,- next to work J ).
Most important though, is that I'm smiling and laughing again. And I've found myself again, and I won't let myself get lost again. And I'm sure you noticed my hair isn't like this anymore: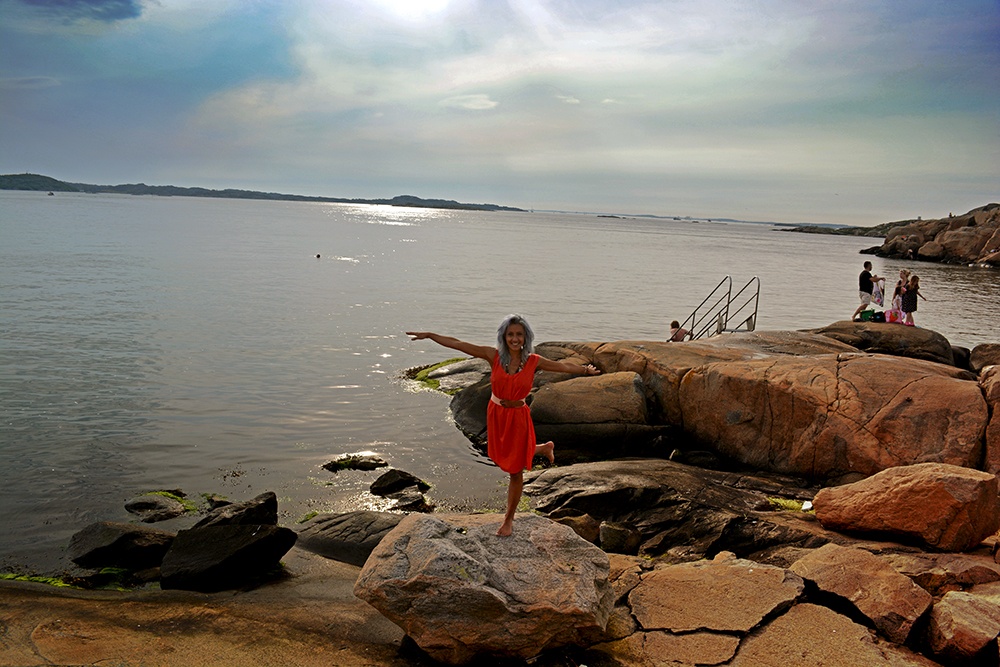 No longer blue, mood or hair. I'll keep the colors in my closet and syntax highlighting. I need to be me.
When we moved to Norway, escaping communism in Romania in 1989, we moved to a tiny town called Flekkefjord. We were pretty much the only foreigners there and I was heavily bullied. I won't go into detail, but it was bad. I had long dark hair to my hips, and 'the witch' was what I was called due to my long raven hair and distinct nose. So as soon as I was 'allowed' to color my hair I chopped it off, and colored it orange/pink, got piercings, tattoos, started smoking and drinking (which I was shit at so that didn't last long). If they wanted weird, I would give them weird- but on my terms. And for almost two decades I kept coloring my hair and caking on makeup, but frankly now I just want to look in the mirror and see myself and be proud of being me,- the way I am and the ways I am going to be. Piercings out, tattoos lazered of, face bare.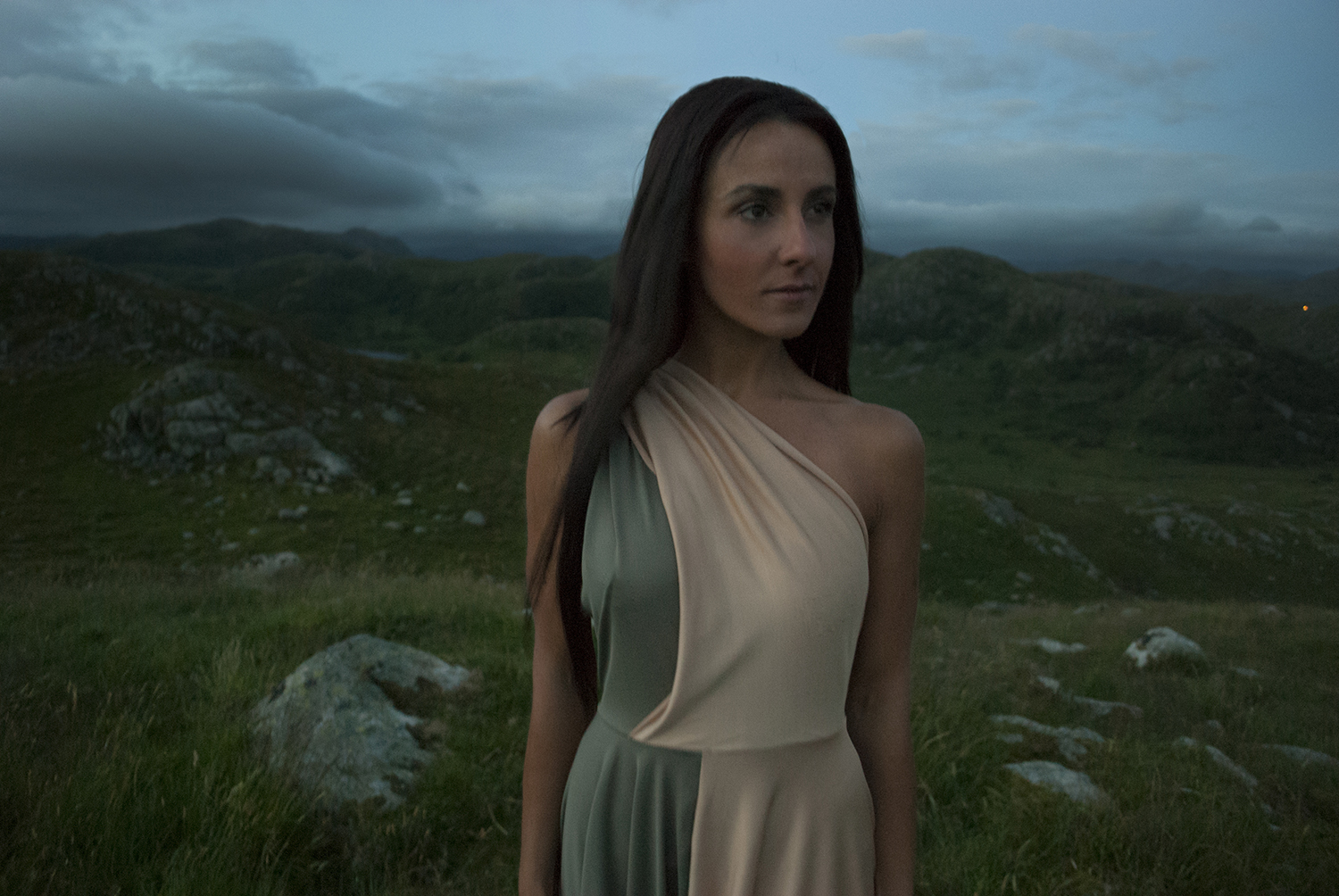 Mum wanted to practice dusk photography so i put on my new dress I had sewn earlier that day and we went for an easy hike in the night. She has gotten way better than me at photography and I'm envious and proud :) And yes, I'm back to my natural hair color for the first time since I was 13 + sans war paint (AKA makeup)
Because, I am the luckiest person in the world having people like you around, even if just over 140 chars online or late Skype calls across timezones, having found my biggest passion – programming, having a healthy and loving family and two awesome cats that eat mice and poop outside. I don't need more, but I'll reach for the stars regardless and I'll keep sharing my journey and stories, good and bad, in-between our common passion,- that of logic, creativity, creation and world domination through code.
I'm going to reply *to every single one of you* that pinged me, but it's going to take a week or two, if I haven't please ping me again as I might not be able to recover my Twitter account etc. As I try to enable my accounts again so will the communication channels open again. But I believe I managed to tweet out my phone number so that is an option, just please remember I'm GMT +1 ;)
Lots of love <3 Thank you for being my heros, ladies and gentlemen.
*When studying dietetics (I'm a Lic. Clinical Dietitian) we had to try a feeding tube for a few days, and I got a bad reaction to the nasogastric tube so I knew that would not be an option.
Comments
---
Last modified on 2015-07-28