DIY double sided tripod mount for 1520 or any smart phone (using GoPro tripod slide attachment)
I'll post a blog post on my first attempt at a time lapse with my phone tomorrow or Sunday :)
As you know I quite like photography as well as video, photo and audio editing. So as I learn new things and find solutions I'll share them on the blog under the DIY tag- most of them will often however be related to software development somehow. This one however is just a plain DIY.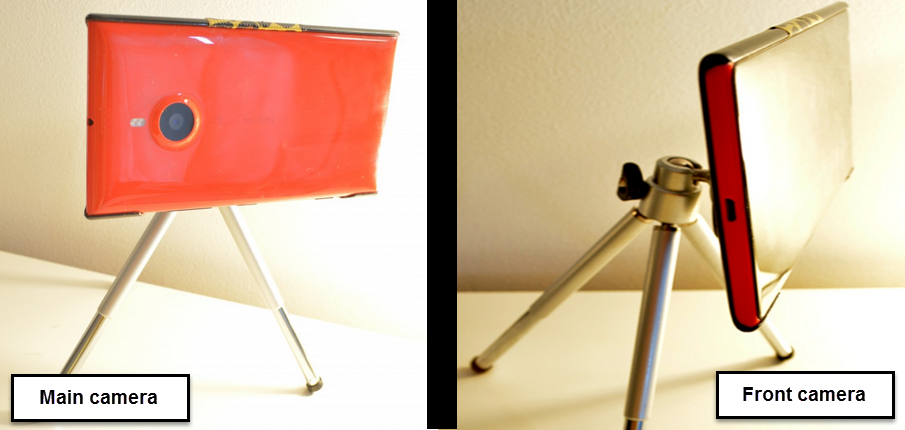 My phone, the Lumia 1520, takes not only awesome photos but also records video at a fantastic resolution. However, a tripod is a must to avoid making people motion sick when watching the video afterwards, and there aren't any tripod mounts that would fit the rather large phone. I decided to make my own with what I had available at home. What I had was a GoPro food that lets you slide in the leg of the GoPro case, and a left over plastic case for my phone (wallet type, so I had to cut it out).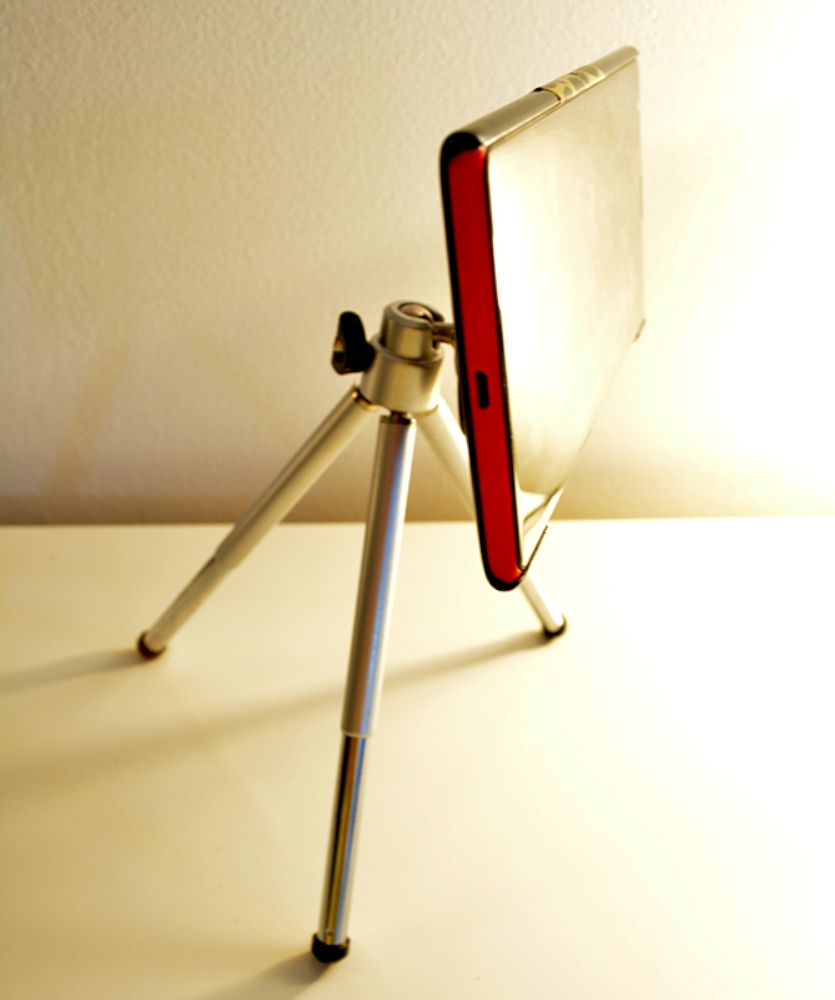 You will need:
GoPro tripod foot for 'sliding leg' or similar
You could also use a screw head that fits the tripod screw (1/4-20 or 3/8-16) and glue it ( REALLY well!) to the bottom of plastic casing
Smartphone plastic case for the phone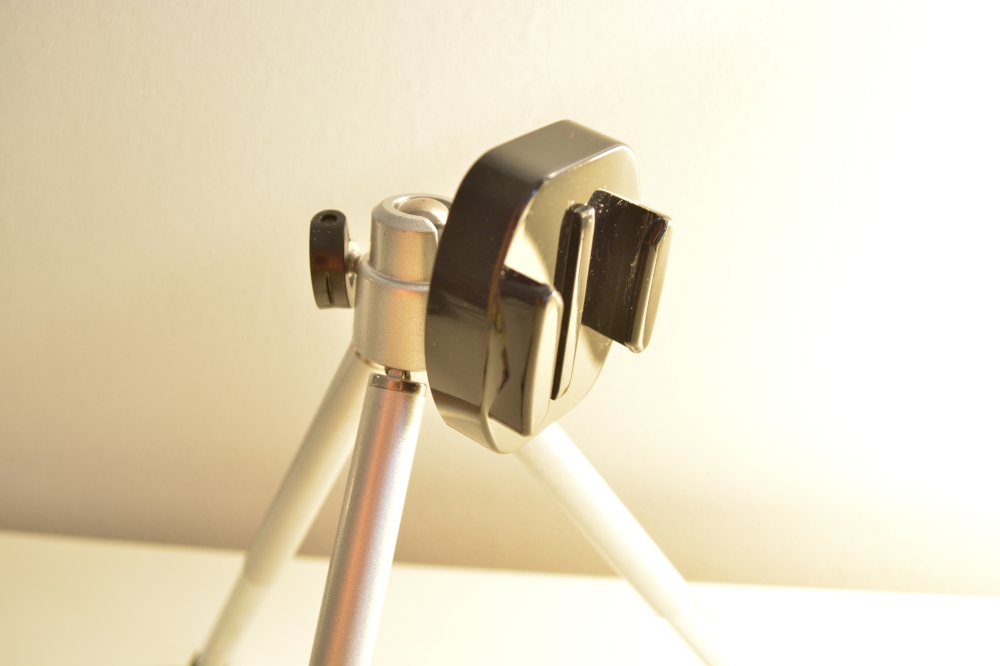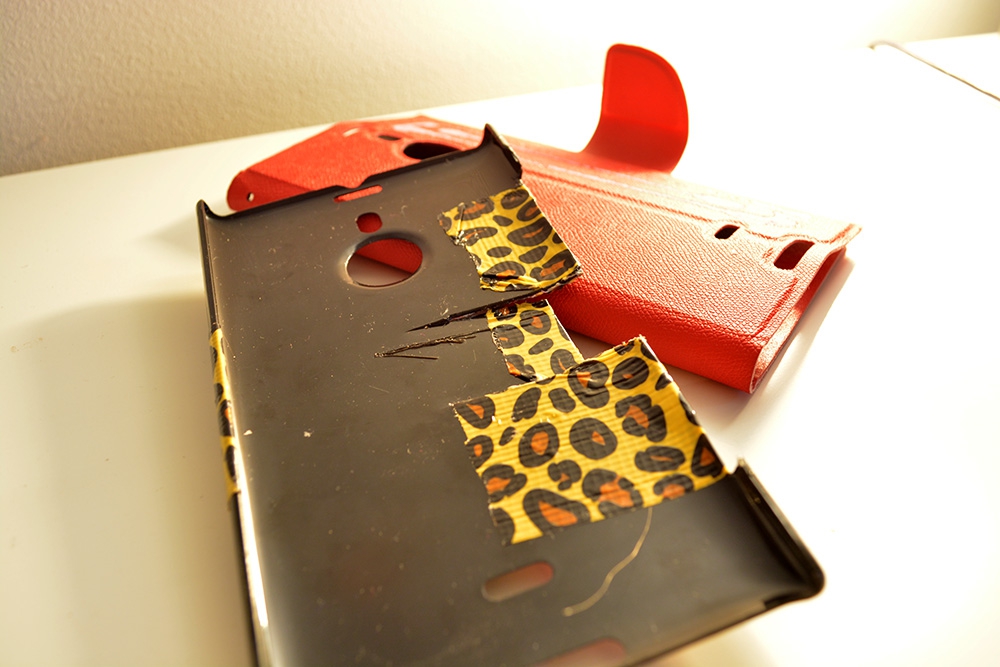 Optional:
Duct tape
Cut out the plastic case to fit the sliding part of the GoPro mount, test first with a piece of paper and use that as a model. Use a box cutter to cut, or heavy duty scissors. Duct tape around the edges, or filing the cut edges, might be a good idea to avoid scratching the phone.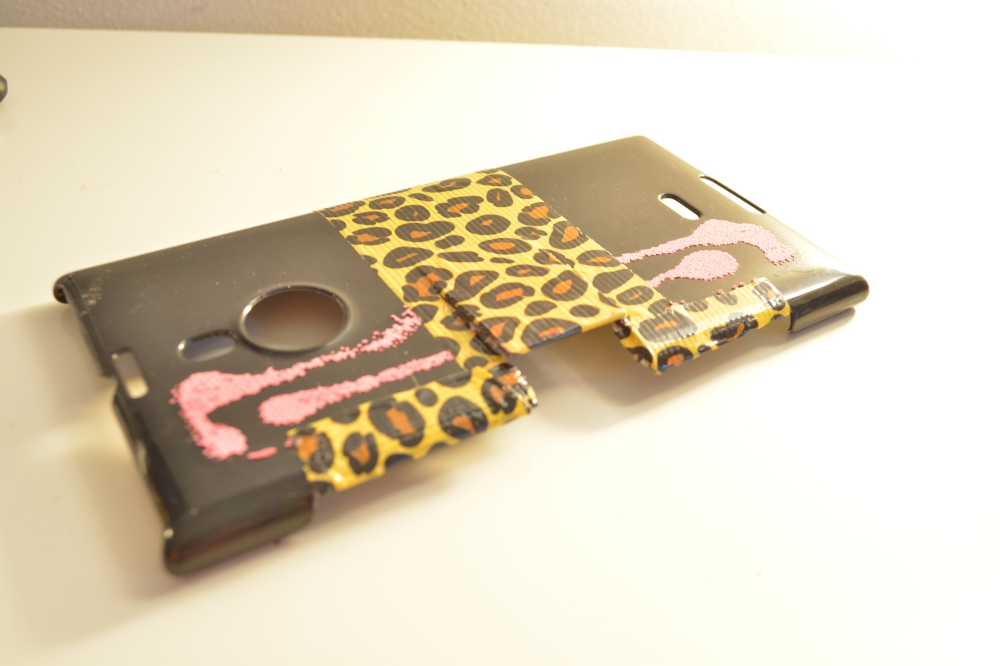 To be able to use the mount with both the front and back camera you might need to cut the sides of the casing to avoid the buttons being pressed down.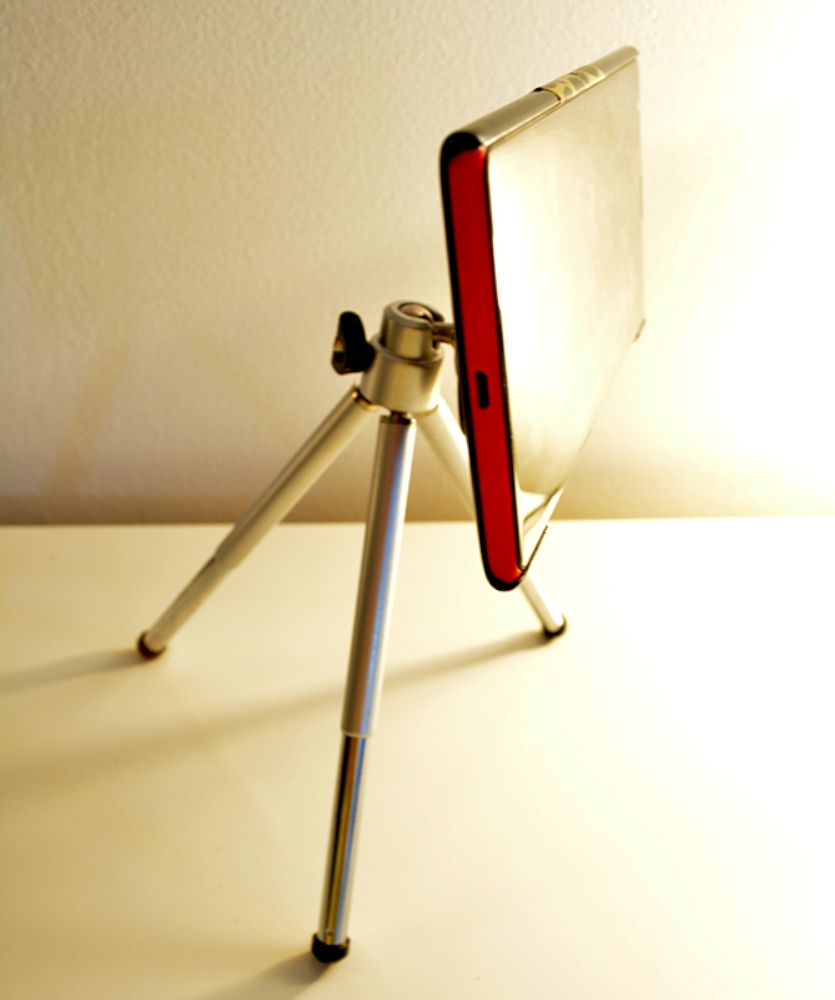 The stand can be used with both the front and back camera- just flip the phone.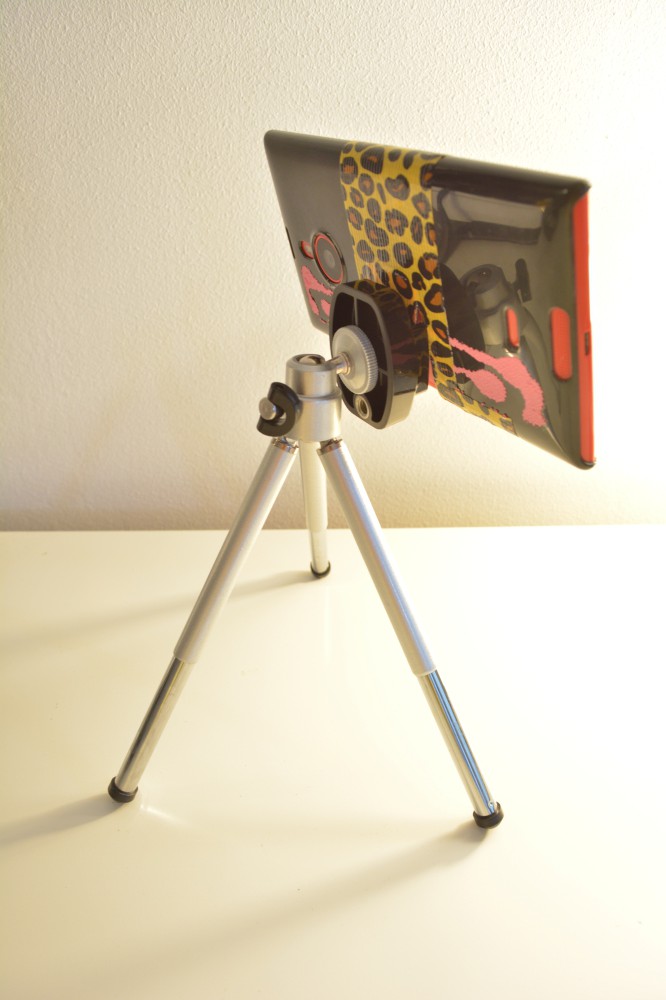 The back of the tripod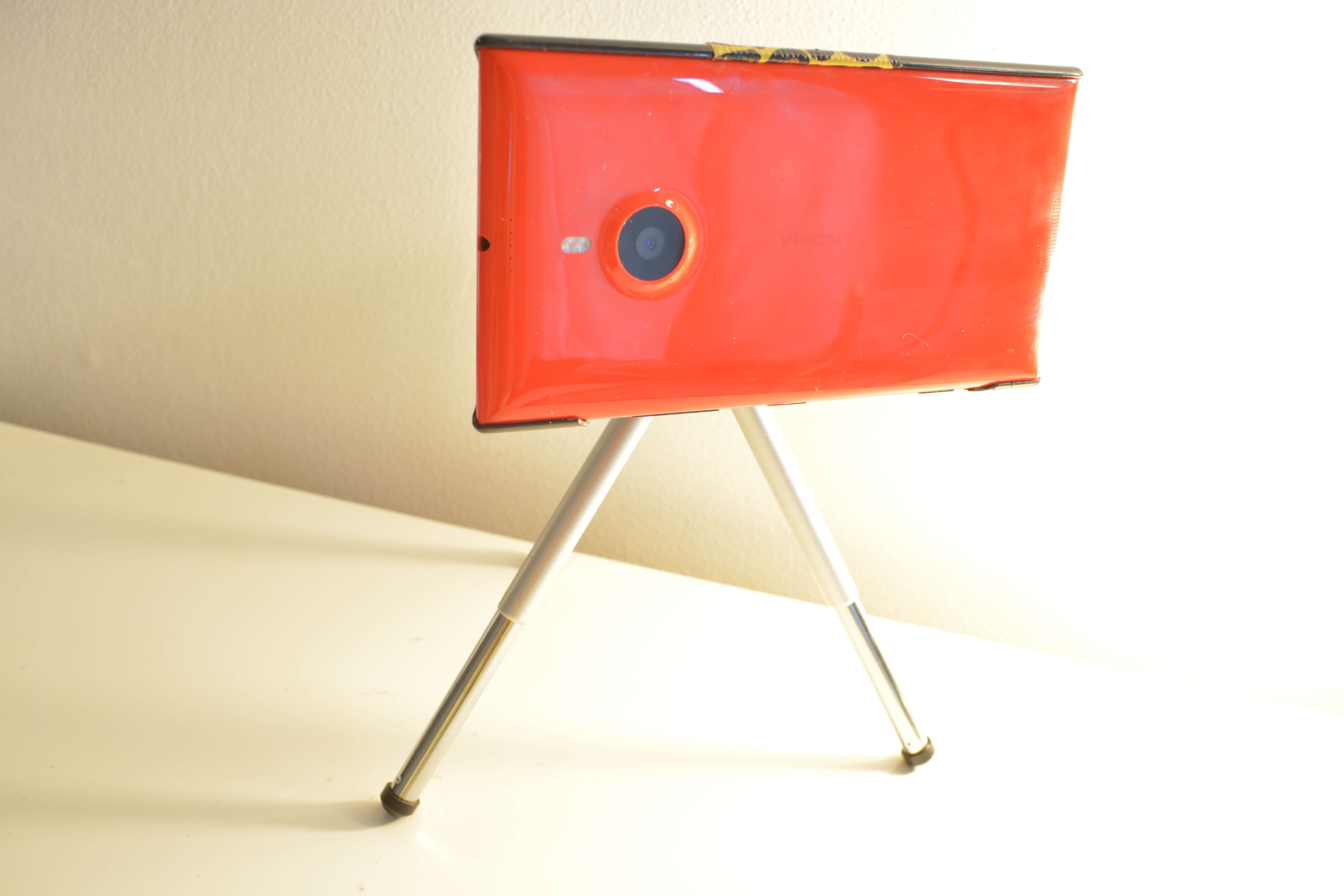 The stand can be used with both the front and back camera- just flip the phone.
After that it's just a matter of using it :D Be aware that depending on the weight of the phone and the weight of the tripod it might tip over at certain angles.
Comments
---
Last modified on 2014-10-10