First day at work, hello dream job and hello IdentityMine
I can finally share with the world something I've been so nervous and excited about for a while. Nervous it might be all a dream, excited that it is for real. Yesterday was my first official day at IdentityMine a company that specializes in digital user experience using some of my favorite platforms: Windows Store, Windows Phone, WPF, Xbox, Kinect and more.

IdentityMine creates leading edge applications for well-known companies using awesome things such as motion, eye and gesture tracking, and let's not forget touch. Do I need to say I am the luckiest girl in the world?
)
And there is one more reason as to why I'm so thrilled. My new boss, my manager, is no other than my dear friend Laurent Bugnion. Who I first came in contact with after using his rather known OSS framework MVVM Light in a school project. Laurent is a great friend, mentor and a very skilled programmer- combine that with getting to work with other very skilled programmers and we can see why I'm all smiles while I write this- sitting at a Starbucks café in Switzerland after a long day of introduction to the company by Laurent.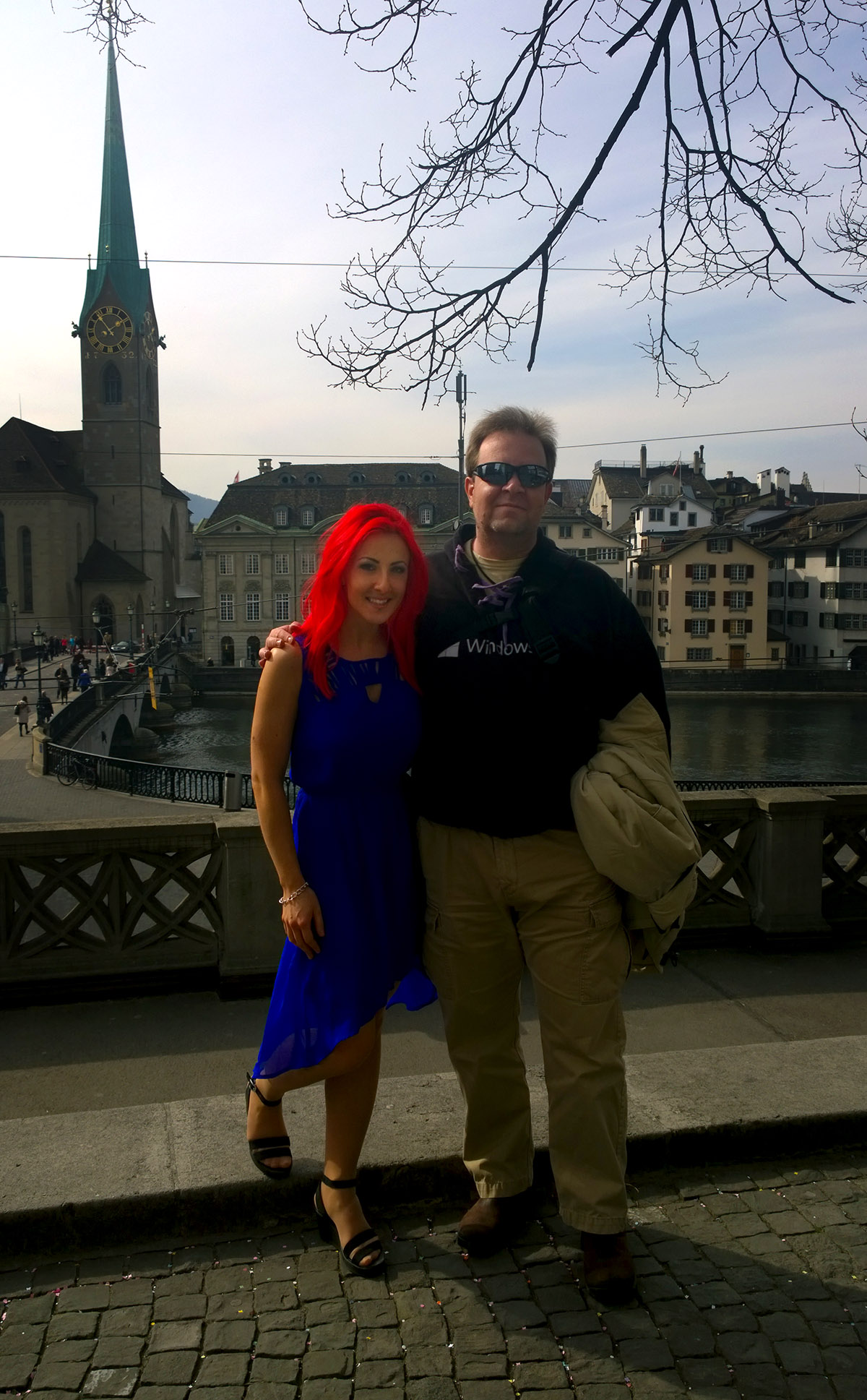 Me and Laurent earlier today. We spent the day ordering in my equipment and setting up my environment
From the start I knew I loved working with these technologies, and while I happily played and worked with other languages, platforms and tools- I always invested in this. My first 'Hello World' was a WPF, my first app a Windows Phone, my first technical course for Pluralsight Leap Motion, my first book (co-authored) on Windows Store Apps. Somewhere I knew this is the area where I, for now, I thrive the best and can deliver best. You wouldn't believe how many argued that it's better to be a generalist, and that it would be impossible to find what I was looking for. Call me a dreamer, but this dreamer just had her dream come true :D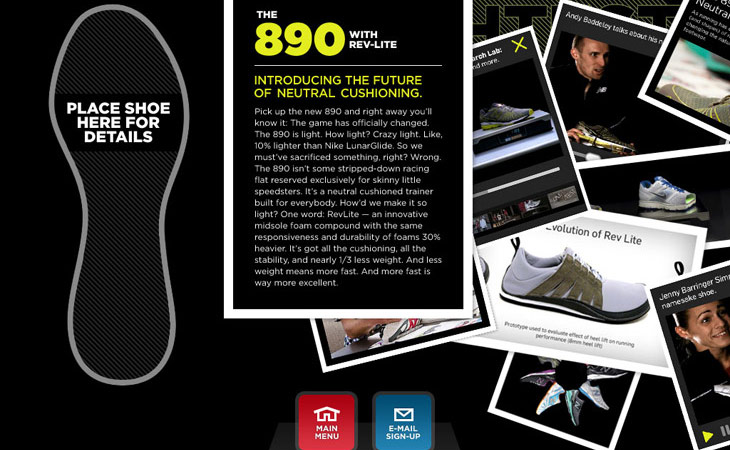 New Balance application for Microsoft PixelSense(formerly Microsoft Surface). Image borrowed from IdentityMine (portfolio section)
Of course I have a lot of hard work ahead of me- the programmers we have are very good at what they do and this is a completely different level when we talk about these technologies as we are talking specialists working on innovative projects for large and known clients.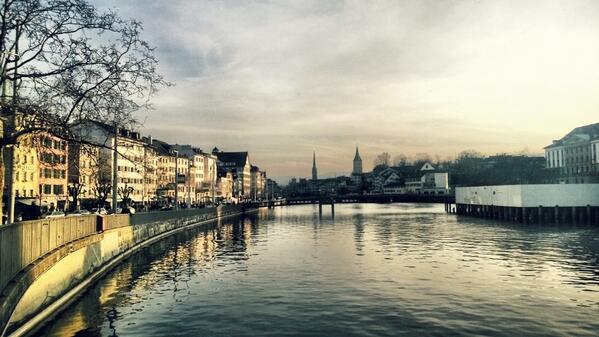 Zürich at sunset. Not a bad way to end my second day at work ;)
And where I will live? Well we haven't figured that out yet. But that is hardly important right now. I have code to write, coffee to drink, and new people to meet. And I couldn't be more happy.
Comments
---
Last modified on 2014-03-11