VLog Episode 005: Work and deciding to quit
Sometimes you have to make difficult decisions to get to where you want to get.
For me work isn't just work. I don't want to go to work, clock in and clock out, making those hours, those dollars, paying those bills, and then look forward to those holidays where I can finally – FINALLY!- live.
Work has to be a continuation of me and my life, not an interruption. So the search for the perfect match for me has led me to end another employment and moving to a company that is providing me my dream job. Although Evry has been a good place to work, excellent pay, benefits, colleagues and more- I have too much energy and probably too high ambitions for the pace and projects. When I don't get to use all that energy it just builds up, I get frustrated, and loose some of my passion. I'm not ready to change that aspect of me. When I was approached with an opportunity to work alongside a dear friend I have tremendous respect for- on exactly the projects I want, with the pace and travels I love, I couldn't say no.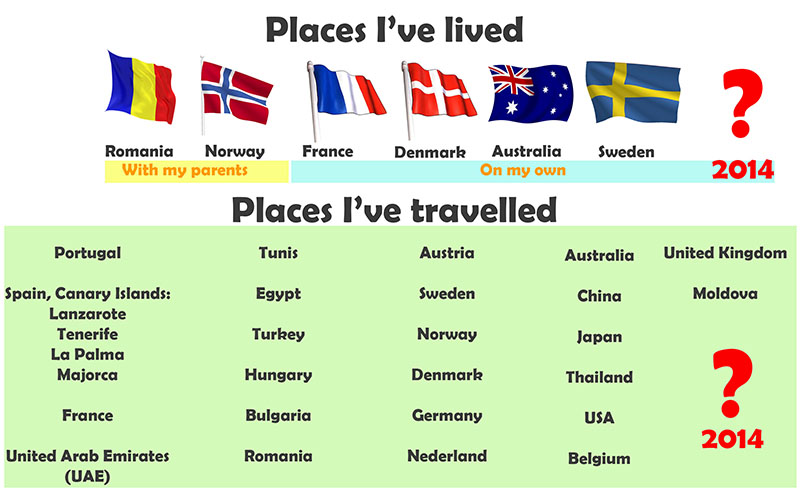 So I'm packing my stuff, and I have no idea in which country or city I'll be living in a few months. I'm more than ready to leave the comfort bubble and embark on a new journey, that's what life is all about for me.

Comments
---
Last modified on 2014-03-06